Last Updated: Aug 26, 2023
As an outdoor enthusiast, having the right gear is essential for capturing all your adventures.
If you want to take your action camera shots further and bring them up to cinema-level quality, you need to upgrade to a simple handheld gimbal!
In this guide, we'll review the best action camera gimbals of 2023 to help you make an informed purchase decision.
With features such as smooth operating motors, adjustable extra mounts, and smartphone compatibilities – there's something here for everyone, whether you're shooting on land, water, or in the air.
Read on to discover our top picks that will enhance your action sports videoing experience!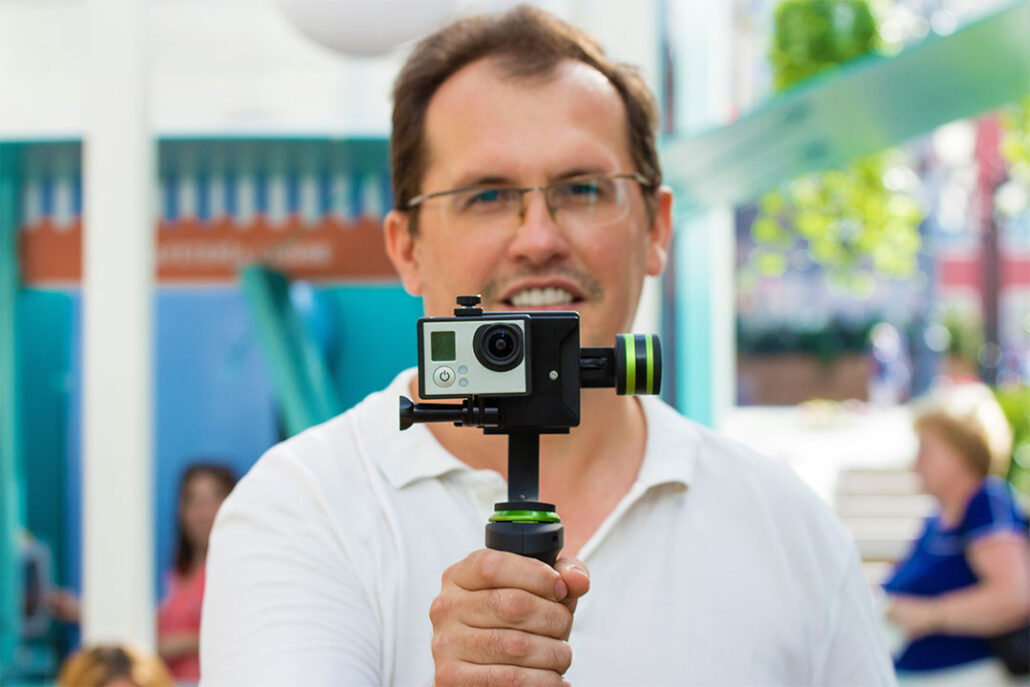 In a hurry? Here's a preview of our top 7 action camera gimbal picks:
At a Glance: Best Action Camera Gimbal Preview
Rooted in Experience: Our Authority in the Tech Field
When it comes to technological analysis and reviews, TrakkitGPS stands tall with its dependable and comprehensive approach. Here's why you can put your trust in our reviews:
Experience: We possess a team of dedicated tech enthusiasts with decades of industry experience. Our experts have hands-on experience with countless tech products, offering a realistic and pragmatic perspective in their reviews.
Impartiality: Our reviews are entirely objective and unbiased. Brands or products do not influence us, ensuring our readers get an honest and fair assessment.
In-depth Analysis: Our reviews move beyond surface-level observations. We dive deep into the specifics – from build quality and design to performance and value for money.
Hands-on Tests: All the products featured in our reviews undergo rigorous tests. We look beyond manufacturer claims and figures to provide a comprehensive insight into the performance of a given product.

By taking the above considerations into account, we make sure our readers get an unbiased and honest assessment of each product's capabilities.
What is an Action Camera Gimbal and How Does it Work?
An action camera gimbal is a device used to stabilize an action camera, reducing shakes and providing smooth, professional-looking footage. It uses motors and intelligent sensors to counteract unwanted movements and keep the camera level.
Gimbals are designed with a three-axis system: roll, pitch, and yaw. Roll is the sideways movement, while pitch is the vertical tilt. Yaw refers to rotation around the vertical axis of the camera. The best GoPro gimbals counteract unwanted movements in all three axes while ensuring smooth tracking shots on even the roughest terrain.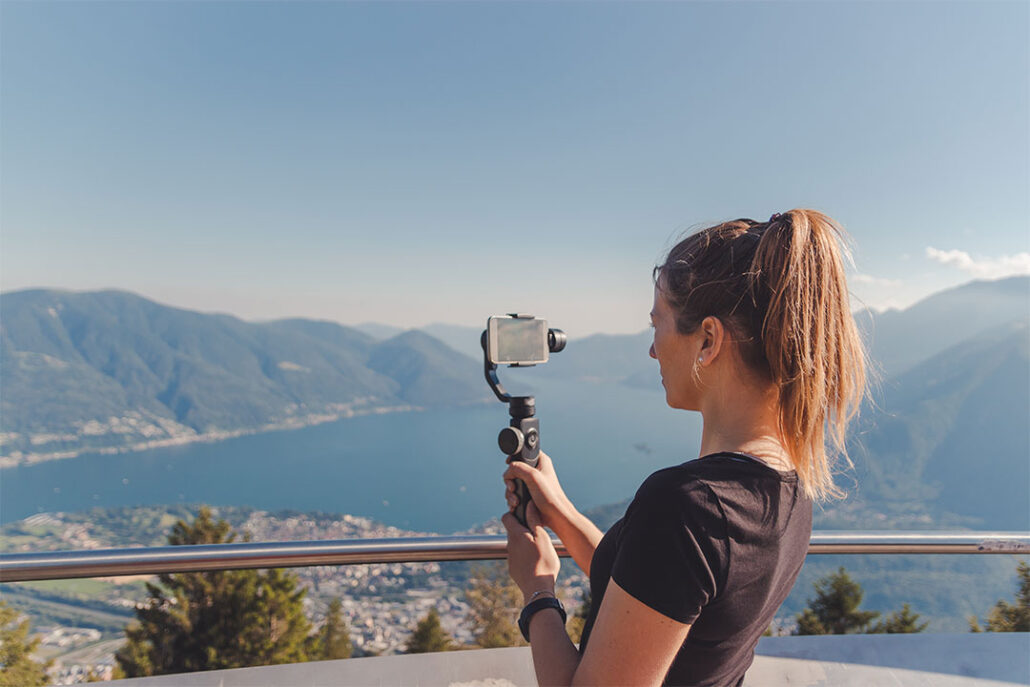 Using an advanced algorithm called the 'Inertial Measurement Unit' (IMU), a gimbal will detect movement and adjust its motors accordingly to ensure stable footage. This system is complemented by additional features such as panoramic tracking, time-lapse, and motion sensing.
Modern GoPro gimbals are designed to be lightweight and compact, with many coming with smartphone compatibility for added convenience. The majority offer multiple shooting modes and can be used to capture high-quality footage in nearly any environment, making them a must-have accessory for adventurers and vloggers alike.
The most popular action cameras are GoPros, which will be compatible with most GoPro gimbals.
7 Best GoPro Compatible Action Camera Gimbals
How to Choose the Right Action Camera Gimbal For Your Needs
Choosing the right GoPro gimbal can be a game-changer for your videography. It's crucial to consider specific features that align with your requirements.
Here, we will explore the five most significant aspects you need to consider when choosing an action camera gimbal:
Weight
Selecting a lightweight gimbal is essential for extended shooting sessions. A heavy gimbal can strain your arm, making it challenging to capture steady footage. The hohem iSteady Pro 4 for GoPro Hero is an excellent choice for a lightweight yet robust GoPro gimbal weighing only 5.3 ounces.
Battery Life
Long battery life ensures uninterrupted filming. Look for a gimbal with a minimum of 12 hours of battery life, like the Hohem iSteady MT2 Kit, which offers up to 16 hours.
Mounting Options
A gimbal with various mounting options provides versatility. The Hohem iSteady MT2 Kit stands out in this aspect, offering a GoPro mount adapter for different action cameras and accessories like microphones and lights.
Pan or Tilt Control
Smooth pan or tilt control contributes to professional-looking videos. The FeiyuTech SCORP Mini Camera Stabilizer excels, providing precise and smooth movements.
Stability on Rough Terrain
You'll need a gimbal with excellent stability if you're filming while moving. The Inkee Falcon Plus is renowned for its superior stability, even on rough terrain.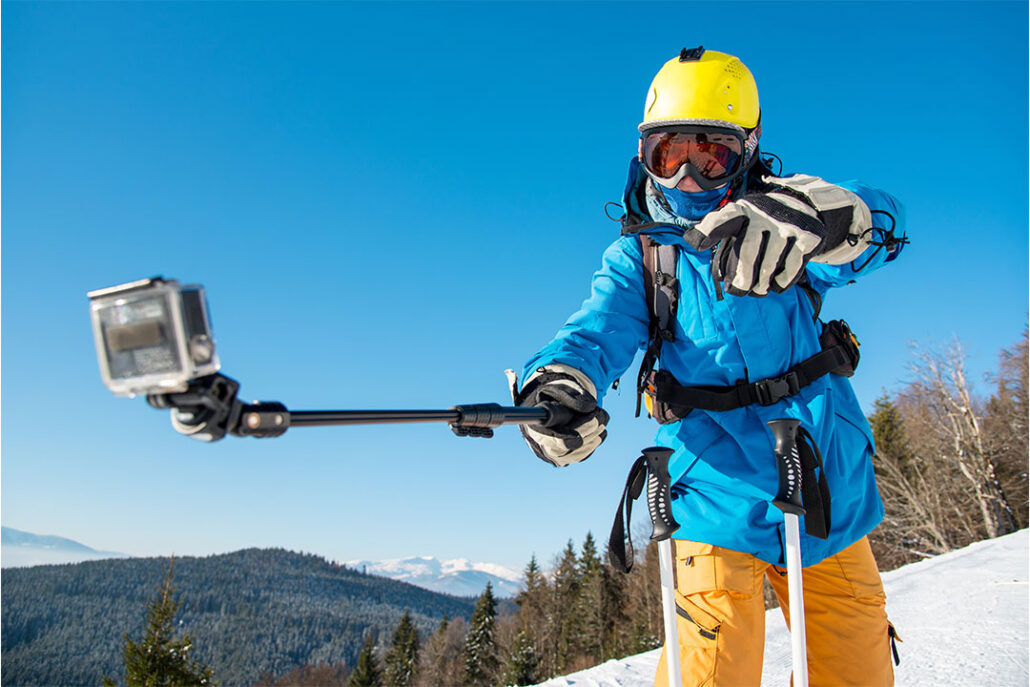 Understanding these features will help you decide when selecting the best action camera gimbal. Remember, the perfect gimbal should cater to your needs and enhance your videography experience.
Frequently Asked Questions About Action Camera and GoPro Gimbals
Final Thoughts
The best GoPro gimbals and other action camera gimbals are essential tools for any photographer or videographer looking to take their content to the next level. By providing smooth and stable footage, gimbals make capturing stunning shots in nearly any environment easy.
When selecting a gimbal, carefully consider your needs and preferences – this will help you find the perfect device for your setup. With the right gimbal, you can take your videography to new heights.
If you've found this guide helpful and want to enhance your action camera setup further, take advantage of our comprehensive article on Action Camera Protectors. Protecting your camera from potential damage is as crucial as stabilizing your footage.
Thanks for reading!