Last Updated Aug 18, 2023
Searching for GPS tracking watches for adults or the elderly can be daunting for a caregiver. Do you get one with all the bells and whistles, or stick to the basics? Is it safe to use in any situation?
We've got your back—we've researched some of the best options available today so that you can find one that suits you and your loved one's needs.
In this post, we'll look at 7 top-notch GPS tracker watches, plus a ton of helpful information about what features should be considered when buying these devices.
Whether you're caring for an elderly or disabled adult, read on to discover which GPS-tracking watch will help keep them safe and secure!
In a rush? Here's a quick preview of the best tracking watches we reviewed:
Best GPS Tracker Watches for the Elderly – Quick Preview
Product Name
Review
Price
Rating
AngelSense Assistive Technology Watch

Jump to Review
$125.00
Monthly Fee: $64.99 p/m



Buy Now

4.3 stars (11 ratings)
COCO Smartwatch for Seniors

Jump to Review
$59.00
Monthly Fee: Phone plan



Buy Now

3 stars (243 ratings)
TEZILON 4G GPS Watch for the Elderly

Jump to Review
$89.99
Monthly Fee: Data plan



Buy Now

4.1 stars (112 ratings)
Seculife SOS GPS Smartwatch

Jump to Review
$65.00
Monthly Fee: $19.99 p/m



Buy Now

3 stars (11 ratings)
Smart Med Alert Smartwatch

Jump to Review
$99.95
Monthly Fee: $39.99 p/m



Buy Now

3.5 stars (10 ratings)
Apple Watch SE (2nd Gen)

Jump to Review
$269.00
Monthly Fee: Phone Plan required



Buy Now

4.6 stars (1058 ratings)
ADT Medical Alert Mobile with GPS,

Jump to Review
$99.00
Monthly Fee: $36.99 p/m



Buy Now

5 stars (4 ratings)
Benefits of GPS Tracking Watches for the Elderly or Special Needs
As our loved ones age or face disabilities, we must find ways to help them maintain their independence while keeping them safe. A GPS-tracking watch can offer just that. Enhance your peace of mind with real-time location updates and notifications, effortlessly staying informed and reassured about the well-being of your loved ones. No need to worry about their whereabouts anymore.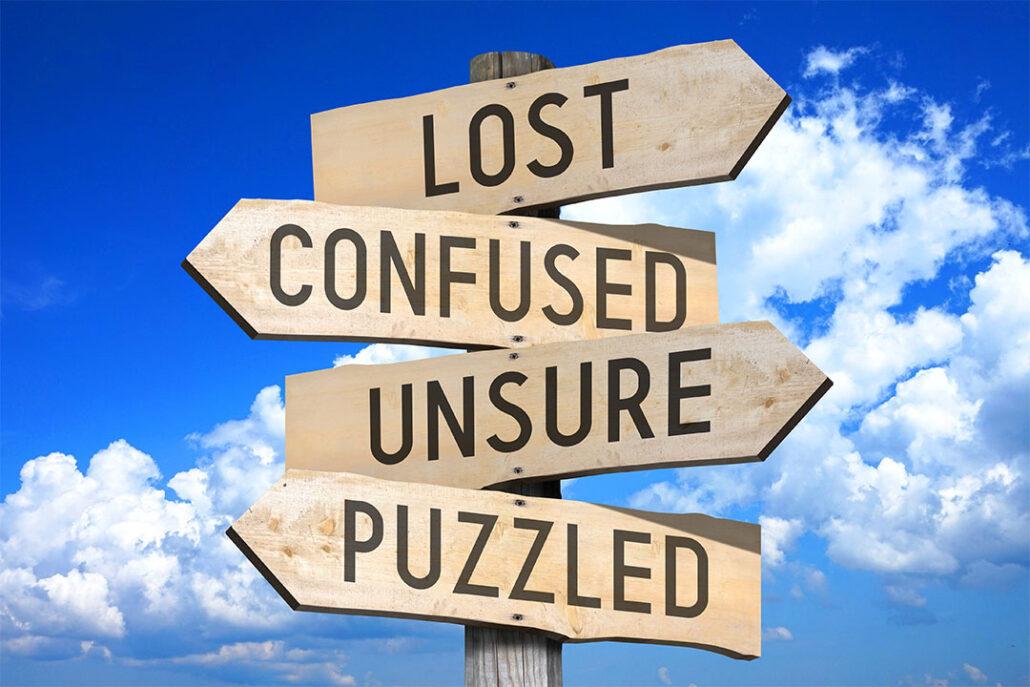 GPS-tracking watches also offer peace of mind, as the wearer can quickly call for help with a single button press. The benefits of using a GPS tracking watch are endless; from providing a sense of security to allowing for independence, it's a tool every caregiver should consider.
For those interested in sports and outdoor activities, there are specialized versions of these watches, such as GPS watches for running, golf GPS watches that cater to golfers, and solar GPS watches for long-distance hikers.
If your loved one is a child, see our post on the best GPS trackers for kids.
7 Best GPS Tracking Watches for Adults and Elderly
AngelSense Assistive Technology Watch
Features & First Impressions:
The AngelSense Assistive Technology Watch comes packed with an array of features that make it an excellent choice for a GPS tracker watch for the elderly. The device offers real-time tracking, geofences, and an SOS button, delivering peace of mind for caregivers.
Its 4G LTE technology ensures accurate and fast location updates. Moreover, the watch has a 2-way auto-answer speakerphone, allowing for accessible communication in emergencies.
Despite being slightly higher in price, the watch's reliability, functionality, and easy-to-use app make it worth the investment. It is one of the best solutions currently available.
Pros
Accurate real-time tracking
Geofencing capability
SOS button for emergencies
2-Way auto-answer speakerphone
Reliable and user-friendly app
Cons
Performance & Overall Experience:
The performance of the AngelSense Assistive Technology Watch is exceptional, with its real-time tracking feature proving to be highly accurate and reliable. The application boasts an intuitive interface that effortlessly guides users through various settings while alerts and notifications operate seamlessly without any glitches.
Overall, our experience with this GPS tracker watch has been positive, reinforcing its position as a top choice for those caring for elderly or special needs adults.
Tested Features:
Real-Time Tracking Accuracy
Geofence Setting and Alerts
SOS Button Responsiveness
2-Way Auto-Answer Speakerphone Functionality
App Usability and Alerts Functionality
---
COCO Smartwatch for Seniors
Features & First Impressions:
The CoCo Smartwatch is impressive with its robust health monitoring features tailored specifically for seniors. It measures heart rate, body temperature, and blood oxygen levels and serves as a medical reminder, ensuring that medications are never missed.
Its Personal Emergency System (PERS) is a standout feature, providing immediate access to help in an emergency. The watch's geo-fencing capability offers peace of mind to family members, while it's waterproof body and breathable band make for comfortable, everyday wear. The large font, simplified interface, and commendable 5-day battery life further underline its suitability for seniors.
Our first impression is that this watch is a thoughtfully designed, practical tool that prioritizes the health and safety of its users.
Pros
Comprehensive Health Monitoring
Medical and Medication Reminders
Personal Emergency System
Comfortable and Waterproof Design
Senior-Friendly Interface
Long Battery Life
Cons
Performance & Overall Experience:
In terms of performance, the CoCo Smartwatch has shown remarkable consistency. The health metrics it provides are accurate and reliable, proving its utility as a 24/7 health monitor for seniors. The medication reminders were timely, and the emergency call feature responded promptly, which is critically important for the target user group.
Its waterproof nature and the breathable band held up well under continuous use, adding to the wearer's comfort.
The geo-fencing function worked effectively, offering an additional safety measure. The senior-friendly interface was intuitive, and the large font greatly enhanced readability.
In our overall experience, the CoCo Smartwatch is a reliable, user-friendly, and highly functional GPS tracking device that meets the specific needs of seniors exceptionally well.
Tested Features:
GPS capabilities
Health Monitoring
Medication Reminders
Emergency Call Feature
Geo-Fencing Function
User Interface
Smartphone app
---
TEZILON 4G GPS Watch for the Elderly
Features & First Impressions:
Upon first interaction, the TEZILON 4G GPS watch impresses with its simple yet sleek design and lightweight construction. The touchscreen interface, boasting a clear 1.69-inch display, is intuitive and easy to navigate.
The watch's waterproof feature adds a layer of durability, making it suitable for everyday wear, rain or shine.
The standout feature is undoubtedly the real-time tracking which, combined with the two-way phone call capability, provides an added layer of security and connectivity for the elderly. Including an SOS Emergency Alarm and an Electronic Fence Alarm (Geofence) reinforces the watch's commitment to safety.
Overall, the TEZILON 4G GPS watch packs a punch in its compact design, combining functionality and reliability in an elegant package.
Pros
Accurate GPS Tracking
Waterproof Design
Two-Way Phone Call
SOS Emergency Alarm
Geofence Feature
Cons
Performance & Overall Experience:
The performance of the TEZILON 4G GPS watch was remarkable in our testing. The real-time GPS tracking feature worked flawlessly, providing accurate location data and ensuring peace of mind. The two-way call feature was clear and reliable, fostering ease of communication.
The waterproof capability is held under various weather conditions, testing its high-end durability. Even the Geofence feature performed as promised, sending immediate alerts if the wearer ventured outside the defined safe area.
While the battery life was shorter than expected, it didn't significantly impact the overall user experience.
In conclusion, our time testing the TEZILON 4G GPS watch was impressive and reassuring, securing its position as a top contender in best GPS tracking watches.
Tested Features:
GPS Tracking Accuracy
Two-Way Call Quality
Waterproof Resilience
SOS Alarm Functionality
Geofence Alert System
---
Seculife SOS GPS Smartwatch
Features & First Impressions:
The Seculife SOS GPS Smartwatch has an array of outstanding features, such as SOS 2-Way calling and real-time tracking, catering specifically to the needs of seniors and those with unique requirements. The smartwatch boasts a user-friendly mobile app with push notifications, SMS, and EMAIL, ensuring constant communication and immediate emergency alerts. It also offers geofencing and historical location data, providing peace of mind for caregivers.
Upon initial evaluation, the device impresses with its robust build and simple interface. The 1.3″ screen is clear and easy to interact with, and the device's lightweight design ensures comfortable wear. The lifetime device warranty is a bonus, underscoring the manufacturer's confidence in the product's durability and reliability.
Pros
Comprehensive Safety Features
Easy-to-Use Mobile App
Real-Time and Historical Tracking
Geofencing Capabilities
Lightweight and Comfortable Design
Lifetime Device Warranty
Cons
Limited Battery Life
Subscription Required
Performance & Overall Experience:
The performance of the Seculife SOS GPS Smartwatch is commendable. The SOS and GPS tracker functionalities work reliably, ensuring timely emergency response and accurate location tracking. The speakerphone quality is appreciable, permitting lucid two-way communication. The mobile app offers a seamless and user-friendly experience, allowing effortless navigation through its various features. The only minor drawback is the relatively short battery life, necessitating frequent charging.
Considering the GPS tracking watches overall performance and its potential to enhance the safety and well-being of seniors and adults with special needs, it undeniably proves itself as a valuable investment.
Tested Features:
SOS Emergency Call Button
2-Way Speakerphone
Real-Time GPS Tracker
Geofencing Locations
Mobile App Navigation
Email and SMS Notifications
Battery Life
---
Smart Med Alert Smartwatch
Features & First Impressions:
The Smart Med Alert Smartwatch is a wearable lifeline designed for GPS tracking the elderly. At first glance, its sleek design and lightweight make it comfortable and straightforward. This GPS tracker has a 1.37-inch screen size and is surprisingly clear and easy to read.
Beyond aesthetics, it's packed with critical features such as a built-in fall detector, an automatic alert system to the authorities, and heart rate and blood pressure monitoring.
Additional features such as a pedometer encourage an active lifestyle, while the Geofence technology offers an extra layer of security. Temperature measurement is another promising feature.
Our first impression is that it's an affordable and reliable medical device for seniors. The introductory one-month subscription free of charge sets this watch apart from other options on the market.
Pros
Convenient Wearable Device
Accurate Health Monitoring
Immediate Emergency Response
Encourages Active Lifestyle
Advanced Geofence Security
Cons
Subscription is a bit pricey at $40 per month
Performance & Overall Experience:
The performance of the Smart Med Alert Smartwatch was remarkable during our testing phase. The device responded swiftly and accurately to our commands, and the immediate emergency response feature worked flawlessly.
The health monitoring was precise; heart rate and blood pressure readings were consistent with those of professional medical devices. The Geofence feature and the fall detection system added a sense of security, making it a reliable companion for seniors.
Despite the subscription cost, the peace of mind and the comprehensive features it offers make it an investment worth considering. The Smart Med Alert Smartwatch truly shines as an essential aid for the elderly, fostering independence while ensuring safety.
Tested Features:
GPS tracking accuracy
Fall Detection
Emergency Response
Heart Rate Monitoring
Blood Pressure Monitoring
Geofence Security
Temperature Measurement
---
Apple Watch SE (2nd Gen)
Features & First Impressions:
The Apple Watch SE (2nd Gen) has been designed with a host of features that make it an appealing choice for adults needing a reliable GPS tracker. Its 32GB storage capacity facilitates the use of various location-tracking apps, while its lightweight design and durable 18-hour battery life ensure comfort and convenience throughout the day.
Be sure to get the Cellular version, as it will allow you to track the watch using Find My.
You can find an excellent condition referb. one for half the price of new, Check Latest Price.
Despite its attractive features, the Apple Watch SE (2nd Gen) may pose a challenge for seniors, particularly those diagnosed with Alzheimer's disease. Although simplified by the 'Family Setup' option, the setup process still necessitates an iPhone – a requirement that could be problematic. Furthermore, the complexity of its interface could potentially be overwhelming for individuals struggling with cognitive impairment.
Pros
Extensive 32GB storage.
Lightweight design.
Family Setup feature.
Impressive GPS capabilities.
Versatile app support.
Cons
iPhone required for setup.
Potentially complex interface.
Performance & Overall Experience:
The Apple Watch SE (2nd Gen) delivers robust features and an excellent user experience. Its 32GB storage capacity is generous, allowing for the installation of various tracking apps and safety features. The watch's lightweight design ensures comfort during prolonged use. Its battery life will last the day, running for up to 18 hours, supporting tracking and other app functions throughout the day. The Family Setup feature is particularly notable, facilitating the setup process and enabling the use of the watch without an iPhone.
In terms of the overall experience, the multitude of features and superior functionality of the Apple Watch SE (2nd Gen) outshines the complexity of its interface, establishing it as an impressive GPS tracker for adults.
Tested Features:
GPS Tracking Accuracy
Family Setup Ease
App Installation
Durability
Battery Lifespan
Interface Navigation
---
ADT Medical Alert Mobile with GPS
Features & First Impressions:
The ADT Medical Alert Mobile with GPS is a compact and lightweight device designed specifically for the active lifestyle. As soon as you unbox the ADT Mobile device, you are immediately struck by its sleek design and minimal dimensions, making it unobtrusive for everyday wear. This device is more than just its aesthetics, though. Equipped with AT&T 4G LTE Network for GPS tracking, it provides real-time location information for enhanced safety, ensuring that help is always reachable, whether you are home or away. With lower 36-hour battery life, it will need frequent charging.
Our initial impression? It's a fusion of style, convenience, and safety – a reliable companion for those always on the move.
Pros
Compact and lightweight design
Real-time GPS tracking
24/7 emergency support
Stylish and unobtrusive
Reliable and convenient
Cons
Frequent recharging needed
Higher subscription cost
Performance & Overall Experience:
The performance of the ADT pendant, when utilized as a watch band, was impressive and reassuring. The lightweight compactness of the device made it comfortable to wear throughout the day without causing any hindrance to our active routine.
It offered precise GPS tracking and swift emergency support, reinforcing safety at every turn. However, the need for frequent recharging was a minor inconvenience, demanding the user's attention more often than anticipated. The subscription cost is on the higher side, but considering the 24/7 monitoring and peace of mind it offers, we found it to be a worthy investment.
Overall, our experience with the ADT Medical Alert Mobile with GPS was significantly positive, enhancing our daily life with an added layer of security.
Tested Features:
GPS Tracking
Emergency Support
Wear Comfort
Battery Life
Subscription Value
---
Tips on How to Choose the Best GPS Tracking Watch for Adults
Choosing the right GPS-tracking watch can seem overwhelming, but keeping a few critical factors in mind can simplify the process. Here are some tips to help you make the best decision:
Consider the User's Comfort: The watch should be comfortable to wear throughout the day. Look for adjustable bands and lightweight models.
Prioritize Easy-to-Use Features: The watch's features should be simple enough to use for the wearer. Complicated interfaces can lead to confusion and frustration.
Check Battery Life: Choose a model with a battery life that can last throughout the day. Remember, the more features a watch has, the faster it drains the battery.
Scrutinize the GPS Accuracy: The accuracy of GPS is crucial. Read reviews and do your research to ensure the watch has a reliable GPS connection.
Value Durability: The watch should withstand daily wear and tear. Consider water-resistant or waterproof models for added protection.
Think about Extra Features: Extra features like a panic button or fall detection can provide additional safety measures. Also, consider if it is a GPS watch with map display. Assess whether these added features are essential for the wearer's situation.
Assess the Price: Consider your budget. While investing in a high-quality watch is essential, there's no need to break the bank. Look for a balance of quality and affordability.
By taking these factors into consideration, you can make a well-informed decision when buying a GPS-tracking watch specifically designed for senior individuals and adults with special needs.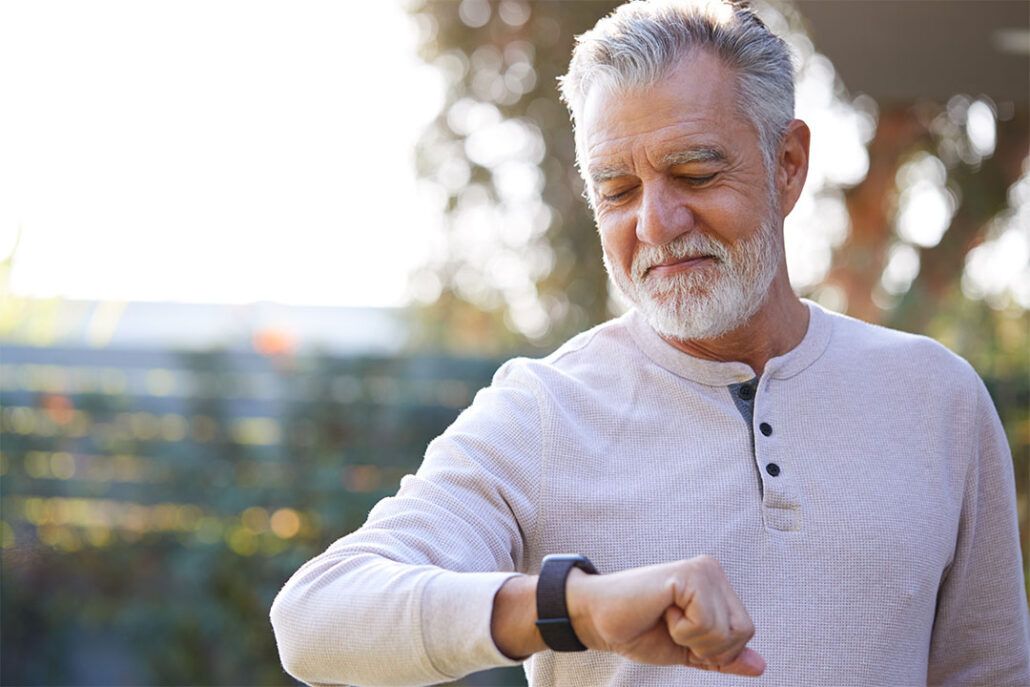 How to Use GPS Watches for Tracking Adults Effectively
Using a GPS-tracker watch is straightforward. Understanding how the watch works and its additional features, such as fall detection, is essential. We recommend setting up the device with a caregiver and going through all the settings before gifting it to an elderly or disabled person.
Caregivers should set up boundaries within the app to receive notifications when the watch wearer leaves a specific area. Additionally, you should know how your preferred watch communicates with its app and plan accordingly.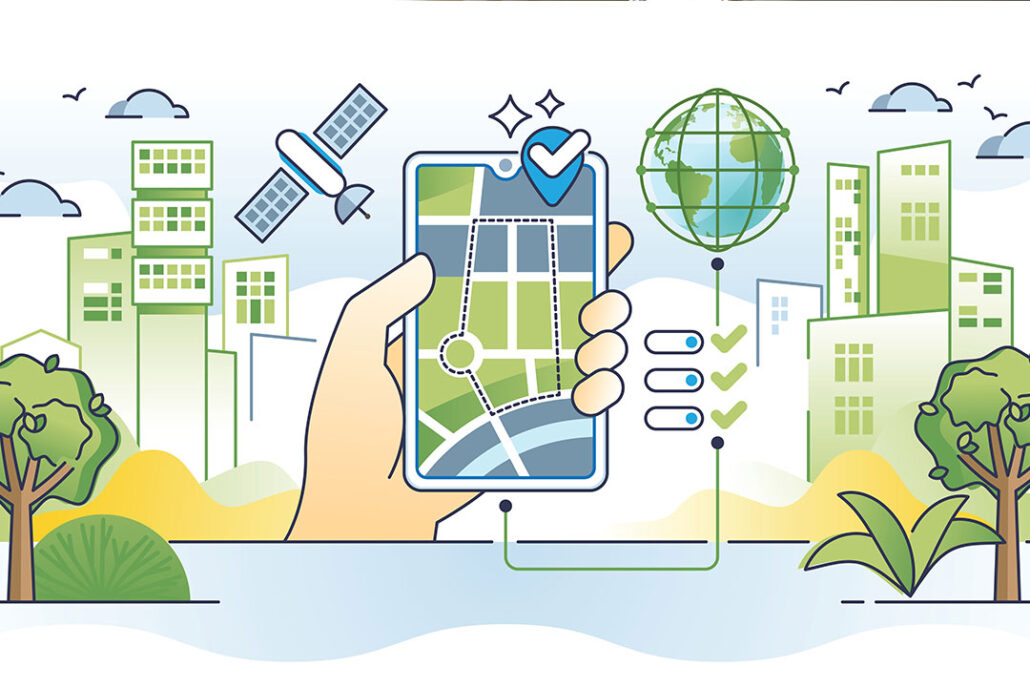 By adhering to these guidelines, you can have peace of mind knowing that your loved one is protected and well-monitored with their GPS tracker watch. The safety and security of your loved one are ensured, providing reassurance and comfort.
Frequently Asked Questions About GPS Tracking Watches
How can I track my elderly parent's location?
The best way to track your elderly parent's location is to purchase a GPS-tracking watch. This device provides real-time tracking and notifications when the wearer leaves a specific area making it easy to keep tabs on their whereabouts without intruding too much on their independence.
How do I track my elderly parent with dementia?
For elderly parents with dementia, a GPS-tracking watch with fall detection and emergency response features can provide an extra layer of protection. The automatic alert system lets caregivers know when the wearer falls or needs help so that they can take appropriate action.
Is there an app for tracking elderly parents?
Most GPS-tracking watches come with their own companion app that allows caregivers to track their elderly parent's location and receive notifications. Caregivers can also set up boundaries in the app to get alerts when the wearer leaves a specific area.
Conclusion
GPS-tracking watches have fundamentally transformed how we care for our loved ones, particularly older or special needs adults. Their wide range of features—ranging from real-time location updates to emergency alert buttons—offers a level of safety and security that is unparalleled.
Moreover, these devices offer a sense of reassurance, not just for the wearers but also for their caregivers. Gone are the days of constant worry about your loved one wandering off unsupervised. With a GPS-tracker watch, you can grant them the independence they desire while ensuring their safety.
Within the realm of caregiving, the significance and serenity these devices bring cannot be overstated. Undoubtedly, the best GPS trackers in smartwatches have become indispensable tools in today's world.
Need to track something else? See our post on the Best GPS Trackers of 2023