Last Updated Sept 29, 2023
Monitoring progress and performance is crucial for honing our skills as runners. However, determining the ideal GPS watch for running can be daunting.
That's why we've crafted this comprehensive guide to assist you in finding the BEST GPS watch for running that caters to your specific needs. We provide in-depth reviews for each option, ensuring that, by the time you reach the end of this article, you'll clearly understand which GPS watch is the right fit for you.
At Trakkit GPS, we guarantee an enlightening experience as we showcase our top seven picks, highlighting their distinctive features and specifications. Stay tuned and get ready to explore our carefully curated selection!
In a hurry? Check out our Quick Preview below:
Quick Preview: Our Top 7 Picks
Why Trust Us?
At Trakkit GPS, we pride ourselves on our extensive knowledge and hands-on experience in the GPS technology field. Choosing the best GPS watch for running is a personal decision driven by individual preferences and requirements. Thus, we undertake rigorous testing of each product and provide unbiased reviews to help you make an informed decision. Our review process is based on:
First-hand testing: Every GPS watch we recommend has been thoroughly tested by our team.
In-depth research: We spend hours researching and comparing various models to ensure we provide the best options.
Transparency: We believe in honest reviews. If a product has drawbacks, we'll tell you.
Experience: Our team comprises runners and tech enthusiasts who understand the nuances of GPS technology and the sport.
Passion: We love what we do. We are passionate about offering reliable advice and helping runners find gear that fits their needs.

Now that you know more about our review process, let's start with the basics.
What is a GPS Watch Designed for Running?
A GPS watch designed for running is a technological marvel that's evolved significantly over time. It originated as a rudimentary tool for location tracking and has blossomed into a sophisticated device capable of monitoring various performance metrics.
These watches leverage Global Positioning System (GPS) technology, which involves a network of satellite systems sending signals to a receiver within the watch. This device precisely determines the user's location by calculating the signal travel time from the satellite to the watch. By leveraging this information, it delivers accurate positioning data with utmost efficiency.
This technology enables runners to track their route, distance, pace, and other crucial data in real-time, enhancing their ability to plan, monitor, and optimize their performance. Read more about how GPS works.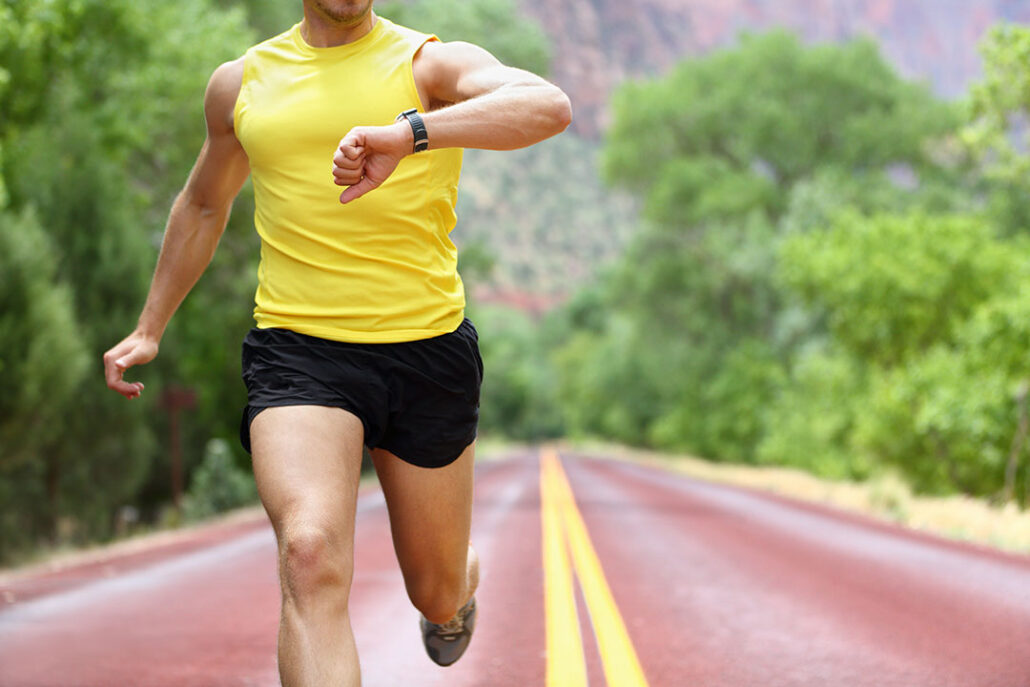 Benefits of a GPS Running Watch
GPS running watches offer many benefits, making them an invaluable tool for professional athletes and hobbyist runners. They can transform your running experience, providing a wealth of data and insights.
Enhanced Tracking and Monitoring: These devices deliver precise information on pace, distance, elevation, and heart rate, empowering you to monitor and evaluate your real-time performance accurately.
Motivation and Goal-Setting: These watches can boost your motivation and help you set and achieve personal fitness goals by providing visual progress updates.
Safety and Emergency Features: Many running watches now have safety features such as location sharing, incident detection, and emergency alerts.
Social and Competition Aspects: GPS watches often connect to social fitness platforms, enabling you to share achievements, join challenges, and compete with friends.
Custom Training Plans: GPS watches offer personalized training plans, adaptive coaching, and recovery guidance, all meticulously designed to suit your unique fitness level and aspirations.
A GPS running watch is a powerful companion that can revolutionize how you train, compete, and recover.
If you're a golfer, you might also want to explore our article on golf GPS devices and handhelds to find the perfect match for your game.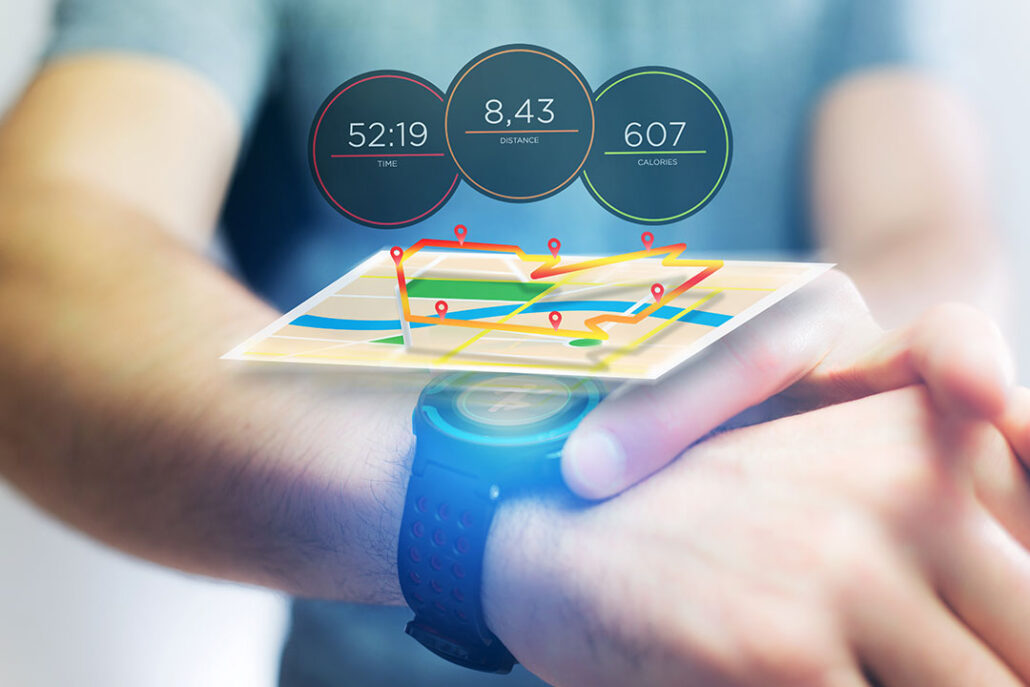 Before You Buy: Things to Consider
Tracking Accuracy
When investing in a good running watch, it is paramount to prioritize accuracy in tracking essential metrics like distance, pace, and location. A reliable GPS watch should offer precise measurements that can stand up to scrutiny under a range of conditions—be it varying terrains, elevations, or weather conditions.
Consider models that have been rigorously tested for accuracy across different scenarios to ensure you're getting a watch that will not let you down during your activities.
Battery Life
The endurance of your GPS watch's battery life should be in sync with the demands of your physical activities, especially if you participate in endurance events like ultramarathons. It's crucial to delve into the manufacturer's specifications and read customer reviews to get a comprehensive understanding of the battery's performance during extended use.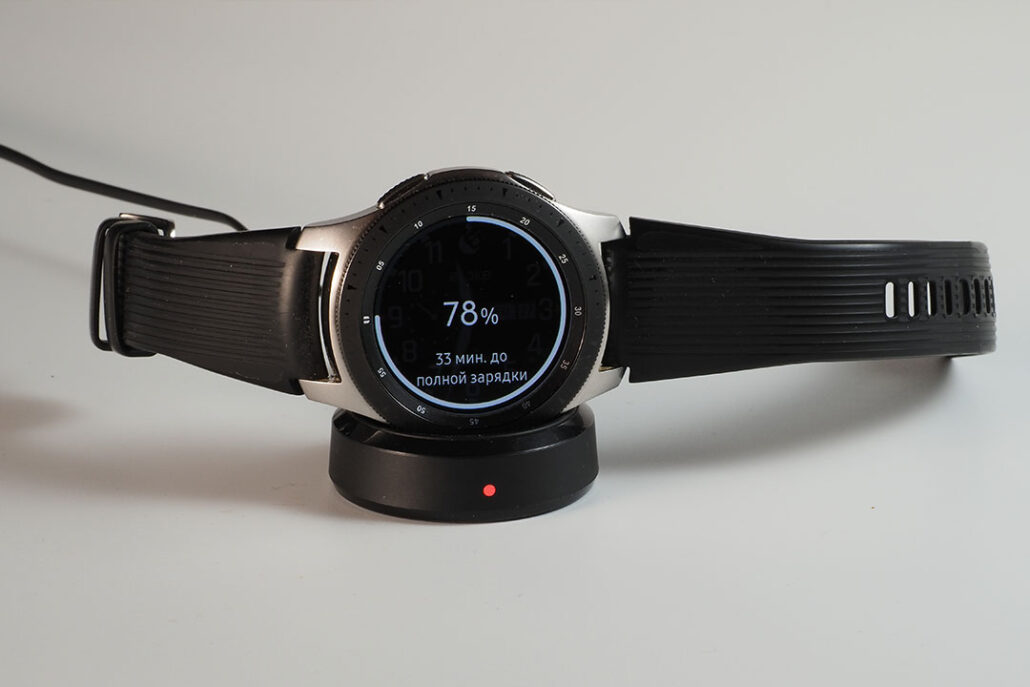 If you find yourself constantly on the go for extended periods, consider a watch with long-lasting battery life that can keep up with your lifestyle.
For those particularly concerned with battery life and sustainability, you might want to explore our post on solar GPS watches, which discusses the advantages of solar-powered options that minimize the need for frequent recharging.
Comfort and Ergonomic Design
Comfort is crucial when choosing a GPS watch, especially if you'll be wearing it for extended periods. The design should enhance usability without causing discomfort.
Key aspects to consider include the size and weight of the watch face, as well as the material and design of the strap. If you anticipate sweating a lot during your activities, opt for straps made from breathable and skin-friendly materials.
Water-Resistance Capability
If your workout regimen includes braving various weather conditions or aquatic activities like swimming, a water-resistant GPS watch is non-negotiable.
Check the watch's International Protection Rating (IP rating) or its equivalent to ensure it meets your requirements for water resistance, whether it's merely for rain protection or full submersion during swim tracking.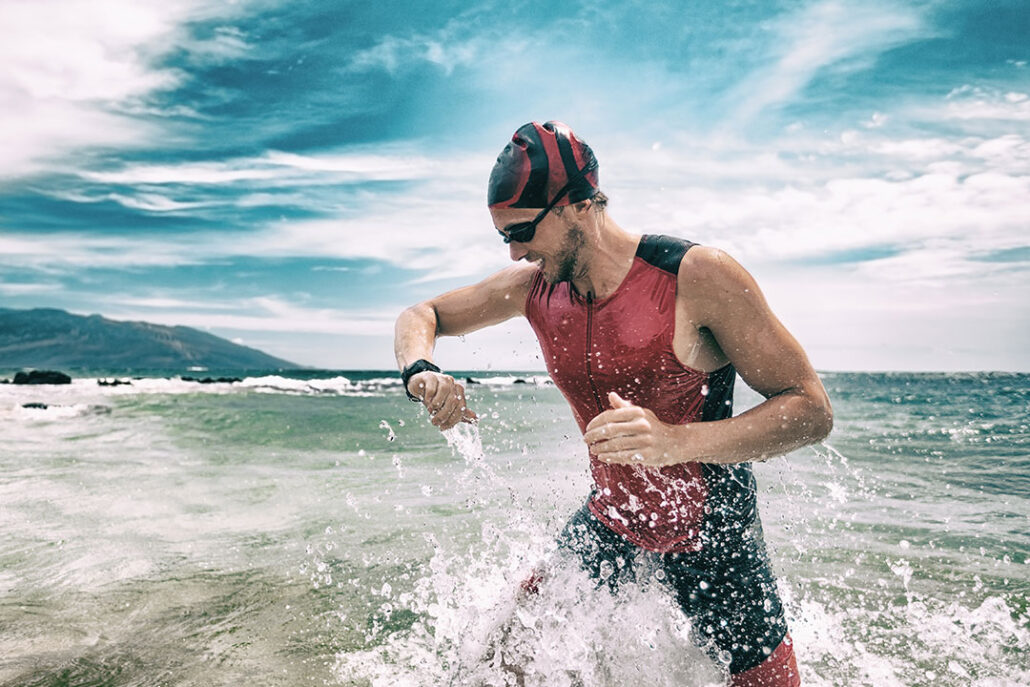 Other Features Tailored to Your Needs
In addition to core functionalities, a GPS-tracking watch for adults can elevate your fitness routine with advanced features like heart rate monitoring, sleep tracking, and step counting.
Choose a watch that aligns with your lifestyle needs, whether you're interested in exercise metrics, smartphone notifications, or social sharing options. If you're a golfer, you might also want to explore our article on golf GPS watches to find the perfect match for your game.
Enrich Your Workouts with Music
For audiophiles, the Garmin Forerunner 255 and 265 provide an added benefit: the ability to store and play music. These models let you pair your Bluetooth headphones and listen to your favorite songs, podcasts, or audiobooks right from your watch, freeing you from the need to carry a separate device during your workouts.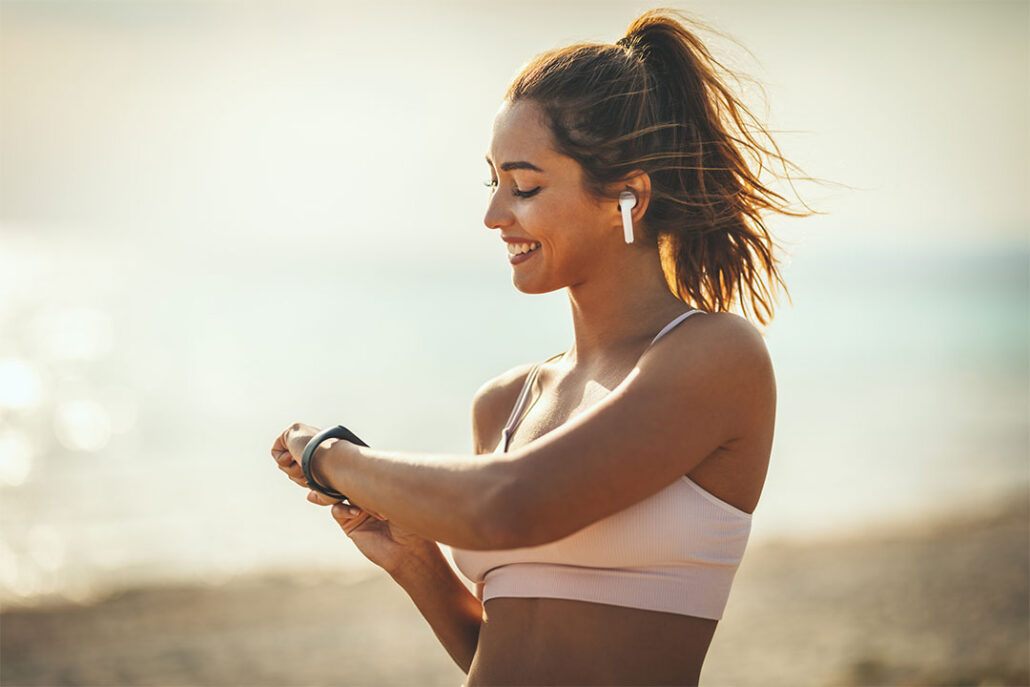 User-Friendliness
An intuitive user interface can greatly enhance your interaction with the watch. Look for models featuring easy-to-read displays, logically arranged menus, and easy-to-use buttons or touchscreens. The quicker you can navigate the watch's features, the more time you can spend focused on your activity.
Seamless Syncing Capabilities
The ability to effortlessly sync your activity data with other devices is increasingly essential for modern athletes. Ensure the GPS watch you choose can easily connect to your smartphone, tablet, or computer. This will allow you to analyze performance data, plan future workouts, and even share your achievements on social media platforms if you so desire.
Budget and Value for Money
Last but not least, establish a realistic budget for your GPS watch purchase. While you may be tempted to go for the high-end models, it's important to consider whether those extra features justify the additional cost. Weigh the benefits against the price tag and aim for a watch that offers the most useful features within your budget range.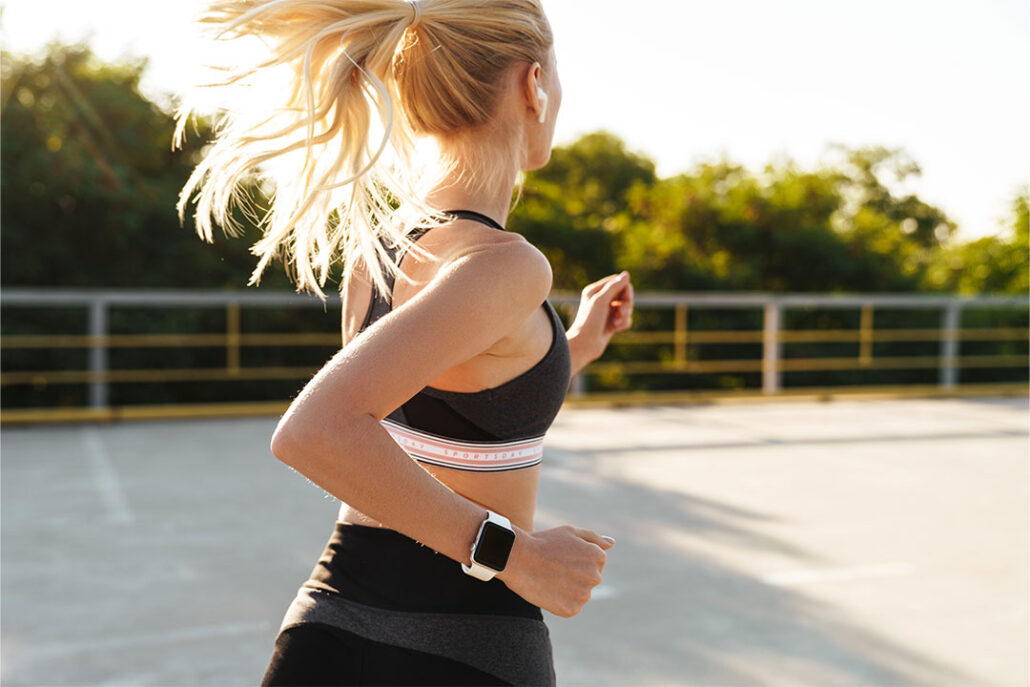 Deep Dive: Top 7 GPS Watches for Running in 2023
Please note that these watches are listed in no particular order; they all offer unique benefits and are exceptional in their own right. It's all about finding the best running watch that perfectly suits your needs.
Let's take a closer look at each one.
Conclusion and Verdict
If you're looking for the best running watch with GPS, it's hard to look past the Garmin Forerunner 965 Solar. Its impressive feature set, long battery life, and robust build quality offer a great blend of performance and comfort.
For those on a budget or new to GPS running watches, the EZON GPS Running Watch is a fantastic choice. It provides essential features at an affordable price, catering perfectly to beginners.
Ultimately, both models provide a reliable and enjoyable running experience, so you can choose whichever fits your needs the best.
At the end of the day, understanding your needs is the most important factor when selecting a GPS-running watch. With the right model, you can reach your goals and experience all the thrill of running with accuracy and ease.
Happy Running!