If you buy through affiliate links, we may earn commissions, which help support our product reviews.
Last Updated: Oct 20, 2023
Have you ever considered how you would stay safe or signal for help if you found yourself lost or in danger during an outdoor adventure? In critical circumstances, a personal locator beacon or satellite messenger can serve as a savior.
According to a 2021 report by the National Park Service, search and rescue operations have seen a surge over the past decade, with a significant number in remote, wilderness, and at-sea locations. This emphasizes the critical need for a reliable Personal Locator Beacon (PLB) or Satellite Messenger.
PLBs are crucial safety devices for outdoor enthusiasts as they can be the difference between life and death in emergencies.
In this article, you will see the top six personal locator beacons and satellite messengers of 2023, empowering you to make an informed decision that could potentially save your life.
In a rush? Here's a quick preview of the top six personal locator beacons we reviewed:
Top 6 Personal Locator Beacons: Quick Preview
Why Trust Us?
When it comes to seeking the most reliable personal locator beacons, Trakkit GPS stands out as a beacon of trustworthiness. As a recognized authority in the GPS tracking domain, we excel in providing top-notch GPS solutions as well as offering invaluable recommendations to our readers.
Whether you're in the market for the best GPS trackers, solar GPS watches, or handheld GPS devices for hiking, Trakkit's expertise ensures that we will equip you with the most efficient and reliable options available.
Our extensive reputation in the GPS industry and unwavering commitment to quality and user satisfaction testify to our continuous innovation and excellence.

Keep reading to uncover the finest personal locator beacons of 2023, and make sure not to overlook our expert advice on selecting the ideal PLB to suit your requirements.
Understanding PLBs and Satellite Messengers
Before diving into the specifics of each top-rated personal locator beacon, it's essential to understand what PLBs and satellite messengers are and how they work.
PLBs and satellite messengers, both emergency beacons on their own, are designed to transmit distress signals in emergencies through a satellite system. Still, they operate differently and serve distinct purposes. Knowing the operational functionality of a PLB or satellite messenger can help you make an informed decision.
Understanding the operational functionality, advantages, and disadvantages of each option can assist you in determining the most suitable type for your outdoor adventure requirements.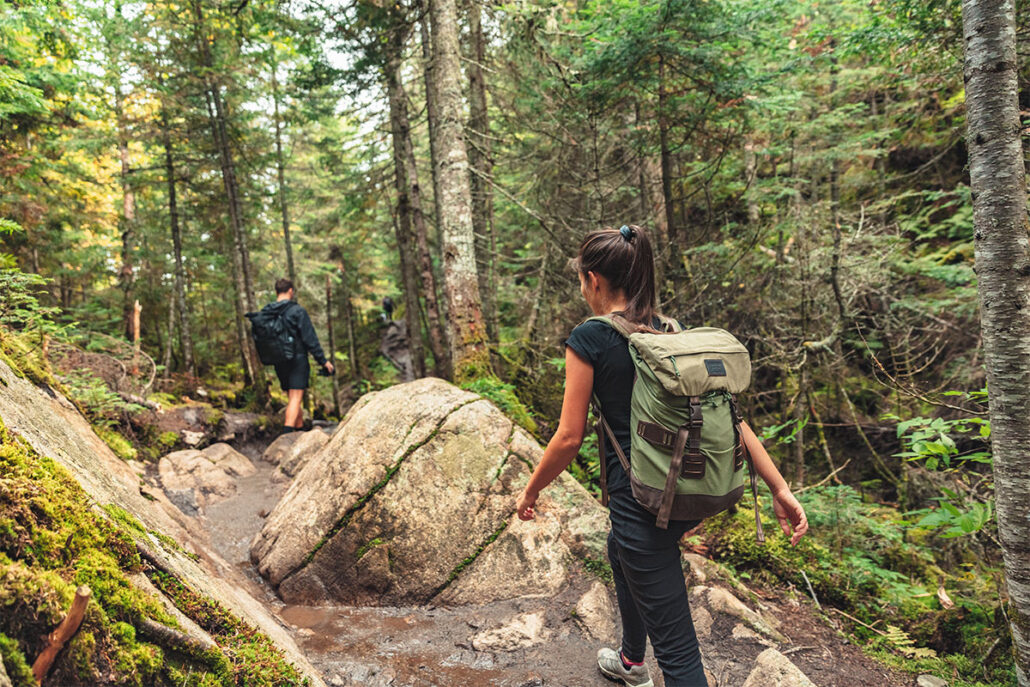 Personal Locator Beacons (PLBs)
Personal Locator Beacons, or PLBs, are small, portable devices that, when activated, send out an SOS signal. This signal broadcasts to a network of satellites, which then relay the GPS data—including your precise coordinates—to local search and rescue services. PLBs are known for:
Their ability to operate anywhere around the globe.
Being a no-subscription-required service.
Dependable functionality, working even in the harshest weather conditions.
Satellite Messengers
On the other hand, a satellite messenger, unlike traditional PLBs, is a more advanced device that sends an SOS signal and allows two-way communication.
They require a subscription service but offer more versatility.
Some satellite messengers connect to the Iridium satellite network, while some devices connect to the Globalstar satellite network, offering coverage in specific regions.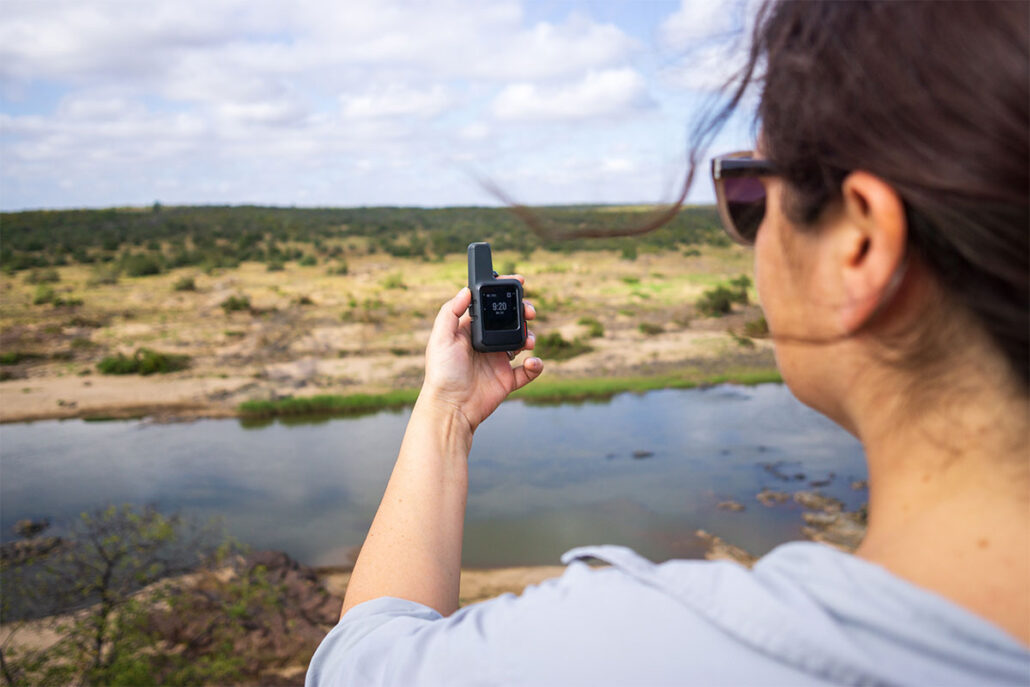 The key features of Satellite Messengers include:
The capability for two-way text communication.
Ability to share your journey and location updates with friends and family.
Access to non-emergency help and weather forecast services.
They also allow users to send their GPS coordinates and communicate with loved ones or emergency services.
By understanding these differences, you can find a device that perfectly aligns with your safety needs and communication preferences. Remember, the best personal locator beacons are the ones that offer peace of mind during your outdoor adventures.
The Evolution of PLBs
The history of personal locator beacons is fascinating. The first PLBs were developed in the 1970s, primarily for aviation use.
As technology progressed, these devices evolved, becoming more compact, affordable, and readily available to the masses.
Today, alongside the satellite messenger, they are an essential tool for outdoor enthusiasts, ensuring safety in remote areas.
How Do PLBs Work?
A PLB sends a distress signal on the 406 MHz frequency when activated. A satellite system picks up this signal, which then relays the information to local search and rescue services.
The beacon also sends a homing signal, which helps local rescuers pinpoint your exact GPS coordinates once they are nearby.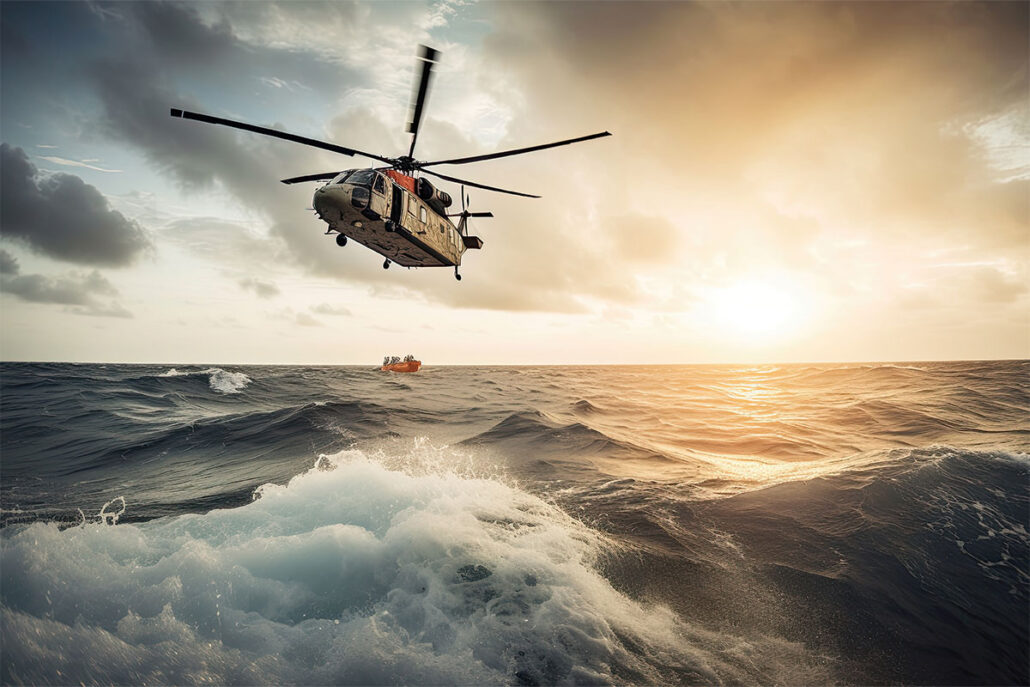 6 Best Personal Locator Beacons & Satellite Messengers
Garmin InReach Mini 2
Features & First Impressions:
The Garmin InReach Mini 2 is a lightweight and compact PLB and satellite messenger with advanced features, ensuring emergency rescue in dire situations.
This device allows two-way messaging and interactive SOS alerts globally, ensuring you stay connected and safe wherever your adventures take you. It also offers TracBack routing, a valuable feature that allows you to navigate back to where you started.
I will never forget its digital compass that provides accurate heading information and its seamless syncability with the Garmin Explore app and other Garmin devices.
Our initial impression of this satellite messenger is that it is an ideal blend of functionality, size, and reliability. If you pair it with one of the best GPS watches with map display, you'll have a comprehensive safety and navigation system.
Pros
Compact and lightweight design
Two-way messaging capability
Interactive SOS alerts globally
Features TracBack routing
Syncs with Garmin Explore app
Cons
Requires recurring subscription fee
Performance & Overall Experience:
In terms of performance, the Garmin InReach Mini 2 excels in functionality and reliability. With its rapid and accurate location tracking capabilities and real-time messaging features, the device provides an unmatched sense of security, even in the most remote of locations. Rest assured, your safety is never compromised.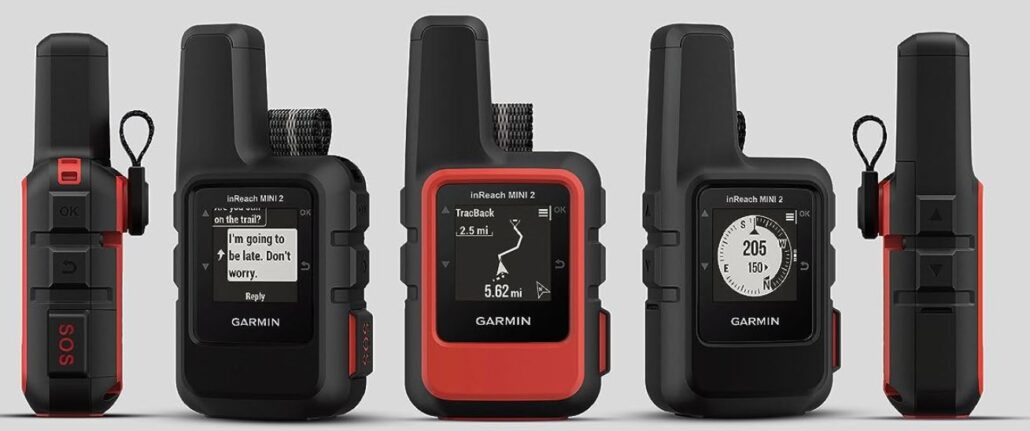 The SOS feature works flawlessly, providing a lifeline to emergency services worldwide. Its impressive battery life lasts up to 14 days on a single charge in 10-minute tracking mode.
The compact and lightweight design makes carrying it convenient without adding significant weight to your gear.
From our experience, it's clear that the Garmin InReach Mini 2 delivers on its promise of global connection and safety. Its performance and rich feature set make it an invaluable companion for outdoor enthusiasts.
Tested Features:
Two-way messaging
Interactive SOS alerts
TracBack routing
Sync with the Garmin Explore app
Pairing with other Garmin devices
Digital compass accuracy
Battery life
---
Ocean Signal rescueME
Features & First Impressions:
The Ocean Signal rescueME is a compact and lightweight device, making it convenient to carry during all types of adventures. It's impressive how it has a 7-year battery life and warranty, ensuring longevity and reliability.
Designed for easy activation, this PLB operates with the only officially recognized worldwide dedicated search and rescue satellite network (operated by Cospas-Sarsat), providing free service.
It includes a high-brightness strobe light, a unique mounting clip, and a 66-channel GPS receiver.
We initially thought it could be an invaluable tool for marine activities. Coupling this with a marine GPS chartplotter would make for an unbeatable navigational and safety toolkit for those venturing out to sea.
Pros
Compact and lightweight design
Impressive 7-year battery life
No subscription charges
High-brightness strobe light
66-channel GPS receiver
Easy activation mechanism
Cons
Not the best option for land activities
Performance & Overall Experience:
During our trial, the Ocean Signal rescueME exhibited an impressive performance. Its compact design and light weight made it incredibly easy to carry. We were particularly impressed with its high-brightness strobe light, visible even in harsh weather conditions.
The device's ability to connect to the Cospas-Sarsat network quickly and its easy activation mechanism was very reassuring, giving a sense of security during our marine adventure.
Despite its smaller size, it demonstrated powerful capabilities, providing timely and accurate location signals when tested. Overall, the Ocean Signal rescueME is a reliable and efficient personal locator beacon, particularly suited for sea-based activities.
Tested Features:
GPS signal strength
Strobe light visibility
Activation ease
Battery longevity
Portability
Durability
---
ACR ResQLink 400
Features & First Impressions:
The ACR ResQLink 400 shines as a true savior amidst the wild. Its compact and lightweight design ensures easy portability, making it the perfect companion for hikers, adventure enthusiasts, and those frequently exploring remote areas. This beacon is an optimal choice, offering peace of mind and security in the great outdoors.
It operates on the 406 MHz frequency, ensuring global coverage and quick location detection by the Search and Rescue Satellites. Notably, it has an LED Strobe and Infrared Strobe for increased visibility.
The beacon is also waterproof, improving its durability and reliability in various weather conditions.
Lastly, there's no subscription required, which is a significant advantage for cost-conscious users.
Our first impression? The ACR ResQLink 400 is a robust, reliable, and user-friendly device that offers peace of mind when exploring the great outdoors.
Pros
Compact and lightweight
Global coverage with 406 MHz frequency
Equipped with LED and Infrared Strobe
The waterproof feature assures durability
No subscription required
Cons
Performance & Overall Experience:
In terms of performance, the ACR ResQLink 400 truly delivers. Despite the absence of a screen, the device is intuitive and user-friendly. Although we didn't activate the distress signal, as it puts unnecessary strain on emergency services, we did test its functionality using the built-in test mode.
The beacon swiftly connected to the satellite and passed the self-test successfully, indicating its reliable and efficient performance.
When it comes to the overall experience, the compact size, robust build, and the assurance of global reach made us feel at ease even in the most secluded areas. The ACR ResQLink 400 gives outdoor adventurers the confidence to explore further and with peace of mind.
Tested Features:
406 MHz Distress Signal
LED Strobe Functionality
Built-in Test Mode
Position Accuracy
Connection Speed
Global Coverage Check
---
McMurdo FastFind 220
Features & First Impressions:
The McMurdo FastFind 220 PLB is a state-of-the-art PLB that boasts a range of impressive features. This rugged, handheld device is waterproof and equipped with GPS & Galileo GNSS receivers, making it the world's first Galileo Personal Locator Beacon. This ensures accelerated location detection in times of distress.
The FastFind 220 is designed for ease of use, even in extreme conditions. Activation is straightforward: deploy the antenna, pull the anti-tamper seal, and press the ON button.
Once activated, it uses a powerful 406 MHz signal to relay distress calls to orbiting satellites, ensuring that help is coming. The device also comes with a buoyancy pouch, allowing it to float at sea. Other notable features include a high-brightness LED signal light, Morse code SOS flashing light, a minimum 24-hour continuous operation battery life, and the fact that it requires no subscription fees.
Upon our first impression of using the McMurdo FastFind 220 PLB, we were immediately struck by its compact design, making it easily portable. The assurance of having both GPS & Galileo receivers gives an added layer of confidence in its ability to quickly and accurately relay one's location in emergencies.
Pros
Compact and easily portable
No subscription fees required
Rapid location detection
Operable in extreme conditions
High-brightness LED signal light
Cons
Limited to 24-hour battery life
Performance & Overall Experience:
The McMurdo FastFind 220 PLB performs exceptionally well, as expected from a top-rated personal locator beacon. It's advanced technology, and reliable functionality make it an excellent choice for adventurers always on the go.
Our overall experience was positive. We appreciated the ease of use and compact design, making it a convenient device for any outdoor excursion. We highly recommend the McMurdo FastFind 220 PLB with its impressive features and reliable performance.
Tested Features:
Activation simplicity
GPS & Galileo receivers' functionality
LED signal light brightness
Device portability
Battery longevity
---
Artex Personal Locator Beacon
Features & First Impressions:
The ARTEX PLB is a robust PLB tailored for adventurers in diverse environments. It allows single-handed operation and features an ultra-bright strobe light for maximum visibility.
It is designed for emergencies and connects with the Cospas Sarsat satellite network, ensuring prompt communication with a Rescue Coordination Center without any associated charges.
The device also includes a unique mounting clip and a flotation pouch for buoyancy in water.
Our first impression highlights its compact design, user-centric features, and the assurance of reliable satellite connectivity, making it an essential safety tool for remote explorations.
Pros
Single-handed operation
Ultra-bright strobe light
Connects with Cospas Sarsat network
Flotation pouch for buoyancy
Compact and user-friendly design
Cons
Shortlived battery charge
Performance & Overall Experience:
Our experience with the ARTEX PLB was overwhelmingly positive. The device performed admirably, delivering quick and precise signal transmission to ensure you never feel disconnected from safety.
Despite its lack of multi-day battery life, the PLB's 24-hour active life can provide reliable assistance in emergencies. The robust build caters to the rigors of outdoor adventures, while its single-handed operation allows for accessible use in distress situations.
Furthermore, it's buoyant, making it particularly useful for water-based activities. It's okay to say that the ARTEX PLB brings the same trust and reliability as the GPS tracking watches for older adults we previously reviewed. Indeed, the ARTEX PLB is a valuable companion that significantly enhances your safety during wilderness explorations.
Tested Features:
Signal Transmission Speed
Battery Life
Strobe Light Visibility
Operation Ease
Water Buoyancy
Mounting Clip Stability
Device Durability
---
ACR RESQLINK AIS
Features & First Impressions:
The ACR ResQLink AIS Personal Locator Beacon (PLB) is a pioneering emergency device, uniquely integrating AIS (Automatic Identification System) and NFC (Near Field Communication) with standard satellite alerts via the Cospas Sarsat system.
AIS ensures rapid local alerts, while NFC facilitates easy smartphone access to beacon data. The beacon offers precise GNSS (GPS, Galileo, Glonass) positioning, 406 MHz satellite connectivity, and features like AIS Man Overboard alerts and dual infrared strobes. Additionally, the Return Link Service confirms distress message receipt by the Coast Guard. Designed for integration within life jackets as it activates upon inflation.
Our first impression: A compact, feature-rich PLB, ensuring maximum safety and user convenience for mariners and adventurers.
Pros
Integrates AIS and NFC
Precise GNSS positioning
Dual strobes for visibility
Return Link Service confirmation
Activates with life jacket inflation
Cons
It might be pricey for some users
Performance & Overall Experience:
In terms of performance, the ACR ResQLink AIS PLB impressed us with its seamless operation and robust construction. It consistently exhibited excellent signal strength and precision during our various testing scenarios. The device's compactness and lightweight design were greatly appreciated, particularly during intensive outdoor activities.
Please note that we refrained from activating the distress signal to avoid unnecessary strain on emergency services; however, the device's functionality, paired with user testimonials and technical specifications, gives us confidence in its performance during emergencies.
The overall experience with the ACR ResQLink AIS PLB was positive, reinforcing its place as a reliable companion for any adventurer.
Tested Features:
AIS Locating Signal
Return Link Service Functionality
NFC Smartphone Connectivity
406 MHz Distress Signal Strength
121.5 MHz Local Homing Signal
Integration with Inflatable PFDs
---
Key Factors to Consider When Choosing a PLB
When it comes to selecting the optimal PLB for your needs, several key factors should be taken into consideration. These include the device's battery life, durability, satellite network coverage, and subscription plans and associated costs. Let's delve into these factors in more detail:
Battery Life
It's essential to know how long your PLB battery will last. A long battery life ensures that the device remains functional during prolonged emergencies. While most PLBs have a battery life of 24-60 hours once activated, it's crucial to note that batteries should be replaced every five years when not transmitting a signal. This ensures that the device is always ready for use in an emergency.
Durability
When considering a PLB, ensure it's rugged and withstands harsh outdoor conditions. Look for waterproof ratings, shock resistance, and temperature tolerances to determine the device's durability.
Satellite Network Coverage
The type of satellite networks your PLB offers is crucial. Some devices have global coverage, while others only cover certain regions. Check the device's specifications and choose one that provides reliable satellite coverage in the areas where you plan on using it. Read more about How GPS Works.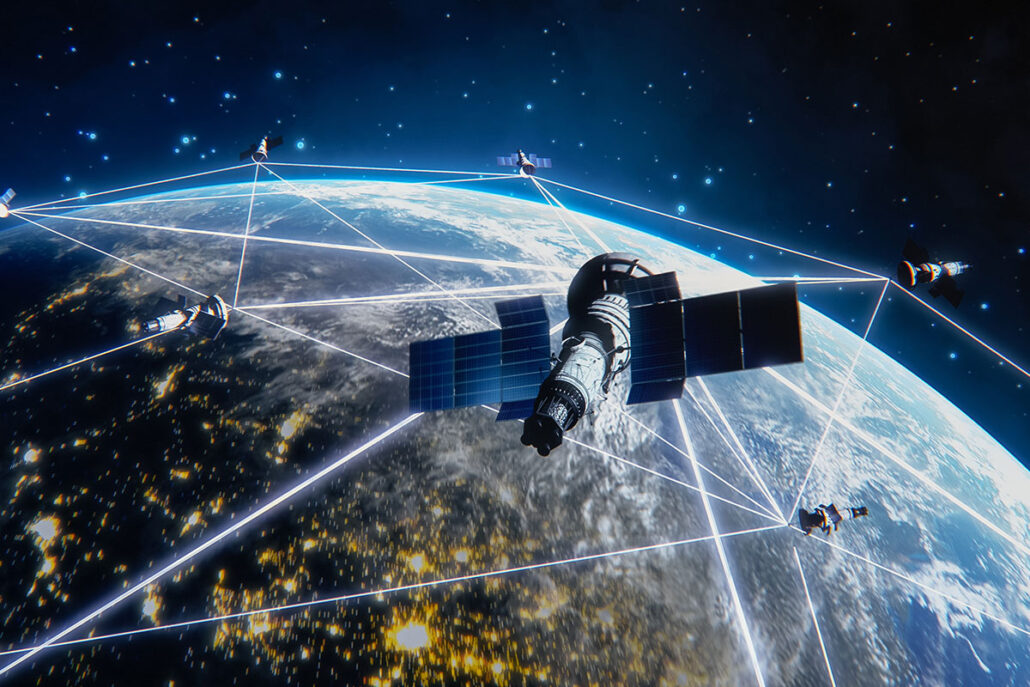 PLB Registration
Most PLBs require registration with the National Oceanic and Atmospheric Administration (NOAA) before use. There is no fee for registration, and it can be done online.
This ensures that your device's unique identification information is linked to your emergency contact information, allowing for a faster response time in an emergency situation.
Click here to register your PLB with NOAA.
Subscription Plans and Costs
As mentioned, satellite messengers require a subscription plan, while most PLBs do not. It's essential to consider the cost of these subscriptions and weigh them against the value they provide. Some subscription plans may offer additional features, such as tracking and messaging services, making them worth the investment.
The Importance of Regular Maintenance
Like all electronic devices, PLBs require regular maintenance to ensure they function correctly when needed. Here are some maintenance tips:
Battery Check: Always check the battery expiration date. The battery can degrade over time even if the device hasn't been used.
Physical Inspection: Regularly inspect your PLB for any visible damage, especially if exposed to harsh conditions.
Functionality Test: Most PLBs have a test mode that allows users to ensure the device works correctly without sending a distress signal. Use this feature periodically.
Update Registration: If any of your details change, ensure you update your PLB registration with NOAA.
Summary
In conclusion, PLBs and satellite messengers, as satellite communication devices, play an invaluable role in ensuring your safety and peace of mind during adventures on land or at sea.
Their sophisticated technologies, including those in satellite messengers, connect to satellite networks designed to aid in the speedy location and rescue of distressed adventurers. They are designed to assist in the quick area, search, and rescue effort. Moreover, with devices that require no subscription fee, you can enjoy robust global coverage without worrying about recurring costs.
Exploring the great outdoors is exhilarating, but prioritizing safety is essential. Equip yourself with a reliable PLB that delivers in times of need.
For those looking for more comprehensive tracking features without a subscription, we recommend checking out our GPS Tracker with no monthly fee. Built with the adventurer in mind, they provide precise location tracking, emergency alerts, and more, all without a monthly fee. Venture forth with confidence, knowing you have the best technology at your side.
Frequently Asked Questions
Is a personal locator beacon worth it?
A personal locator beacon is an emergency beacon that is a must-have for hikers venturing into remote wilderness. It provides the best chance of reaching the outside world in an emergency and should always be kept on the person. In addition to a personal locator beacon, hikers should also bring a map, compass, a first aid kit, and other essential supplies. Knowing how to use these items
What is the downside of a personal locator beacon?
A personal locator beacon (PLB) is a one-way communication device that cannot receive or confirm that the emergency message has been received, limiting its effectiveness in an emergency.
What is the main difference between a personal locator beacon and a satellite messenger?
While both are essential for safety, a satellite messenger offers more advanced communication features like two-way texting but requires a subscription plan. The satellite messenger is handy for those who want to stay connected during their adventures.
How do I register my personal locator beacon?
To register your personal locator beacon, submit the relevant information to NOAA's beacon database – registration is free.