A network temperature sensor is great for server rooms or utility closets where you need to closely monitor the temperature and humidity for critical equipment.
Network Temperature Monitoring System
You can get alerts in the form of email, SMS text, and even phone calls. This is perfect to monitor your network, server room, or business.
As a true network temperature sensor, Trakkit THS is a perfect solution to remotely monitor your critical infrastructure.
The following features are supported for Trakkit THS:
Built-In WiFi:
To use a network temperature sensor and monitor it from your phone, you will need a device with integrated 2.4 GHz WiFi.
Some wireless temperature sensors may use Bluetooth, but this will only work if your phone is within 100 feet of the sensor, it won't work remotely when you are far away from home.
With integrated WiFi, you get a true infrastructure sensor without the need for additional equipment.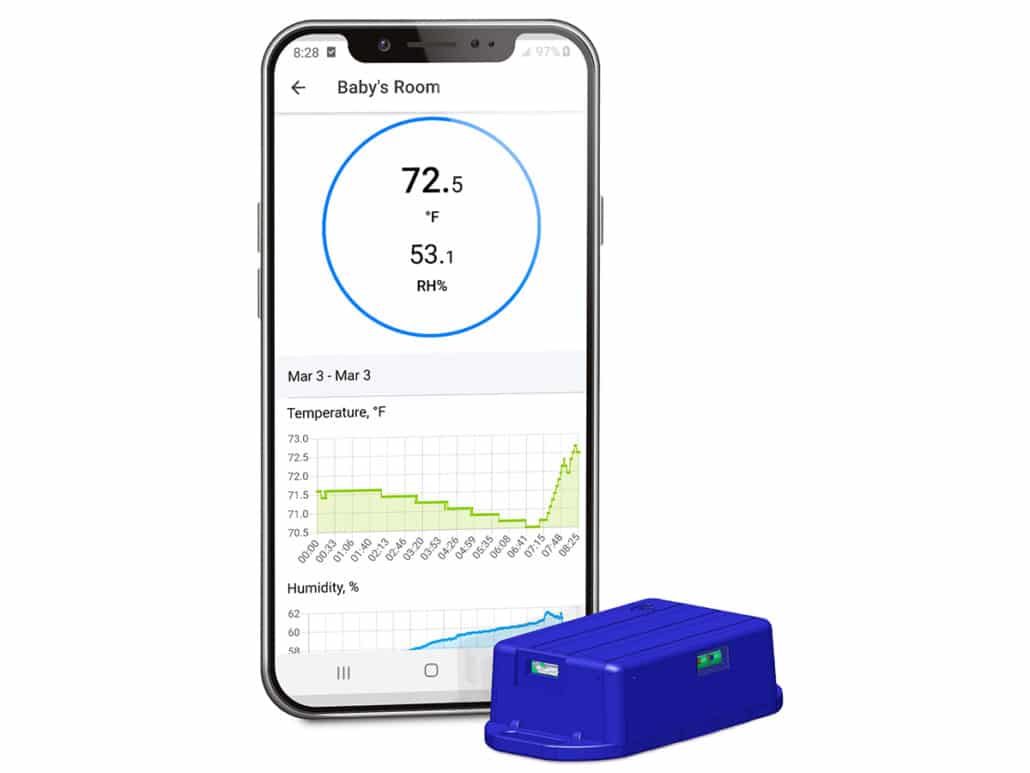 Graphs of Temperature & Humidity Data:
With a good mobile phone app, you can see graphs of the temperature data for each of your sensors. The Trakkit THS sensor will upload the data to the cloud every few minutes.
The web app also supports an additional graph called Connection Speed. This is a measure of the WiFi signal's efficiency, so you can see if there is any interference or issues when the sensor is trying to connect to the network.
Small Size & Accuracy:
A small humidity sensor is necessary to be able to place the sensor in areas with limited space.
The accuracy is important to give you the best temperature data readings. Trakkit THS has a 0.35 F° temperature accuracy and ±2% Relative Humidity accuracy.
Alerts:
You may want the ability to send High/Low temperature Alerts to more than 1 email address. For example, the network temperature sensor can send an email alert to a friend or colleague in case you don't receive the alert, or you are out of town.
Dual-Powered IoT & IP Temperature Sensor
Trakkit THS is an IoT (Internet of Things) sensor since it supports a full Internet protocol suite in a tiny, self-contained device. Since Trakkit has a complete TCP/IP stack, it will get its own IP address once connected to the network.
Trakkit can function on its own internal batteries (2 x AAA) or external power via a micro USB cable. This gives you the most flexibility with placement and longevity.
The internal batteries should last 7 – 9 months depending on the distance to the wifi router and other factors. See the Connection Speed graph explanation above.
Simple Web-Enabled Temperature Sensor
You will be able to monitor your Trakkit THS sensors from one account, using either a web browser or mobile app. In addition, you can have as many sensors on one account as you like.
In addition, you can detect below freezing temperatures down to -40. There is more information on freezer alarms and monitors.
Remotely Share with Others:
Sharing is a popular feature that allows other people in your organization to see your network temperature sensor that you wish to share with them. Share certain devices with certain people, and they will only have Read Only rights.
This feature allows them to also monitor the home temperature remotely, and get alerts if you want them to. They would simply install the App on their mobile phone and create an account. Then you can share 1 or more of your sensors with them.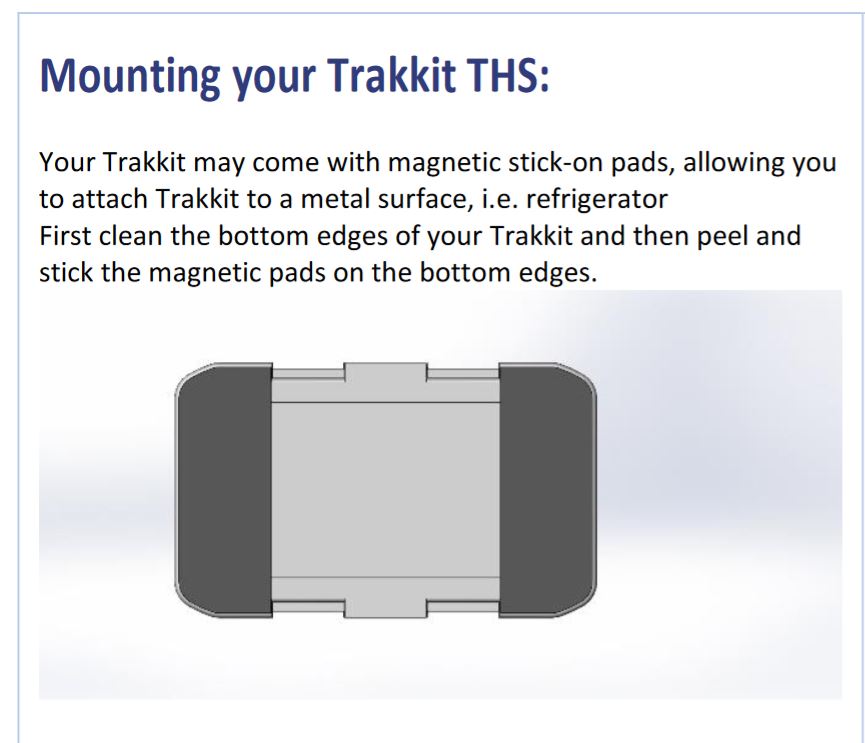 Easy Installation
Installation is easy and Trakkit THS comes with stick-on magnetic pads, so it is easy to mount on the side of a rack or frame.
Trakkit can also use the WPS Button method on your router to connect to your network, or a manual option can be used using your mobile phone to connect to Trakkit to add your network profiles.
See more details in the Trakkit THS online manual.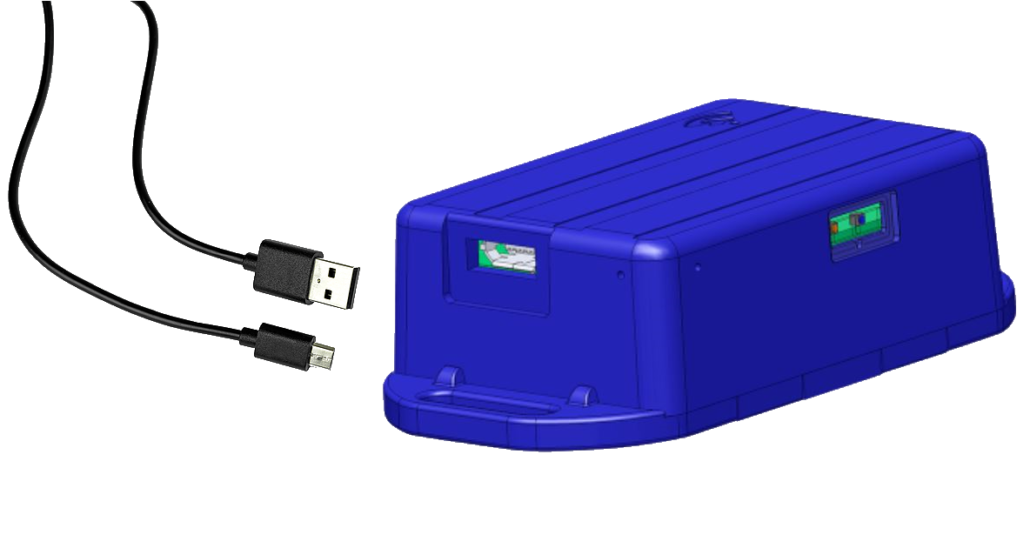 ---